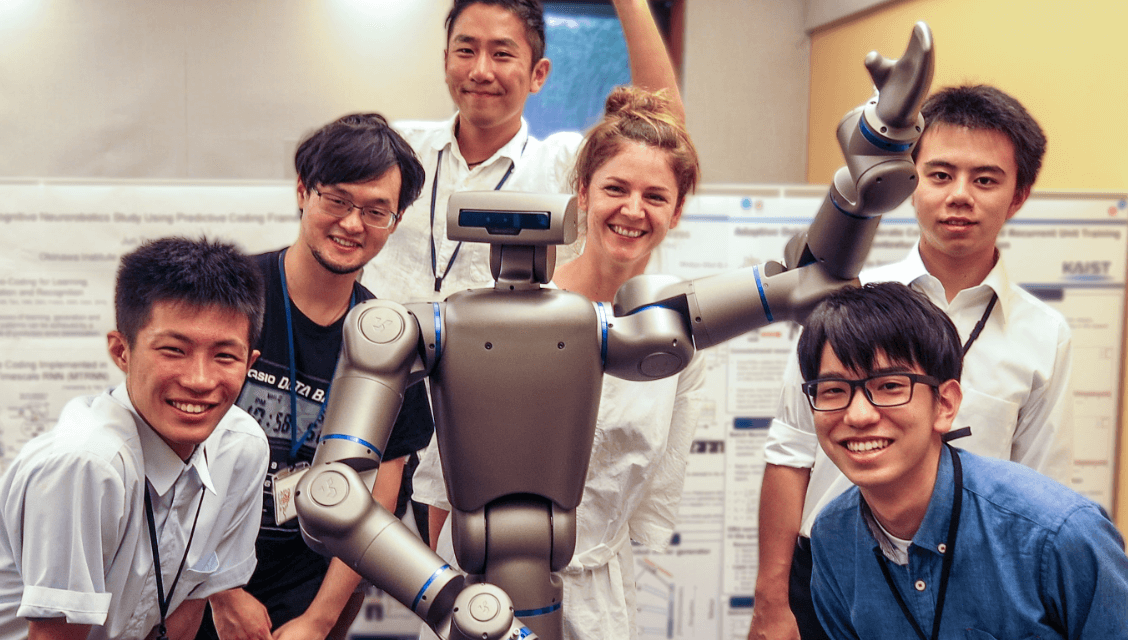 The 10th Anniversary Campaign
Innovating the Future
In its first ten years, OIST has made extraordinary progress in becoming a world-leading, cross-disciplinary institution that fosters the innovation needed to solve our most urgent problems in Okinawa, Japan, and around the world.
You can help OIST to achieve even greater impact in the next decades by contributing to the 10th Anniversary Campaign.
Led by a distinguished group of leaders in industry and education,* the Campaign will support the implementation of the OIST Strategic Plan 2020-2030, and has identified the following priorities:
Innovation for Sustainability
Support research and innovation with a specific focus on building an innovation ecosystem around OIST and toward a better and more sustainable future.
Climate Challenge
Support problem-solving related to climate change and environmental conservation through the advances in science and technology and science-public partnership.
Diversity and Inclusion
Support women and girls in pursuit of careers in STEM — a critical issue in Japan — and foster a culture of diverse perspectives, life experiences, and ways of thinking.
Intellectual and Educational Bridges
Enhance Okinawa's relations with world-leading scientific centers in Japan and around the globe; promote contributions to Okinawa among the OIST community; and support STEAM (science, technology, engineering, arts, mathematics)-themed educational outreach activities.
OIST is honored to have your interest in the 10th Anniversary Campaign. Donations may be designated to one or more specific priorities listed above. Donations made without specified purposes will be directed to the discretion of the president for support of the overall development of OIST, which is equally critical.
Your generous support will help OIST continue to create ground-breaking, transformational social and scientific impact that directly improve people's lives. Will you innovate the future with OIST?
* OIST 10th Anniversary Campaign Committee
Chairs
Dr. Peter Gruss
President and CEO, OIST
Dr. Cherry Murray
Chair of the Board of Governors, OIST
U.S. National Medal of Technology and Innovation
Benjamin Peirce Professor of Technology and Public Policy and Professor of Physics, Emerita, John A. Paulson School of Engineering and Applied Science, Harvard University
Professor of Physics, University of Arizona
Takeshi Ueshima
Chair of the Board of Trustees, OIST Foundation
Founder/CIO, Heritage Fund Management
Dr. Albrecht Wagner
Chair of the Board of Councilors, OIST
Chairman Emeritus, Board of Directors, DESY
Coordinating Co-Chair:
Dr. Hiroyuki Fujita
Member of the Board of Governors, OIST
Founder and CEO, Quality Electrodynamics
CTO, CT-MR Division, Canon Medical Systems Corporation (CMSC)
Campaign Executive Committee:
Dr. Rita Colwell
Member of the Board of Governors, OIST
Distinguished Professor, Johns Hopkins University Bloomberg School of Public Health
Distinguished Professor, University of Maryland, College Park
Former Director, US National Science Foundation
Kenji Govaers
Member of the Board of Councilors, OIST
Senior Partner, Bain & Company (Tokyo Office)
James Higa
Vice Chair of the Board of Governors, OIST
Executive Director, Philanthropic Ventures Foundation
Board of Directors, U.S.-Japan Council
Dr. Yuko Kakazu
Member of the Board of Trustees, OIST Foundation
OIST Foundation Education Ambassador
Astronomer and Public Outreach Specialist, Subaru Telescope and Thirty Meter Telescope Japan Project
National Astronomical Observatory of Japan, Hawai'i
Daisuke Kan
Member of the Board of Councilors, OIST
President, Cheerio Corporation
Eiko Kano
OIST Foundation Music Ambassador
Violinist
Tatsuo Kawasaki
Member of the Board of Councilors, OIST
Co-Founder, Partner & Representative Director, Unison Capital
Jesper Koll
Member of the Board of Governors, OIST
Senior Advisor, WisdomTree Investments Inc.
Founding Member and Head of Policy Committee, Asia Society Japan Center
Dr. Sachiko Kuno
Member of the Board of Councilors, OIST
President and CEO of S&R Foundation
Dr. Faisal Mahmood
Member of the Board of Councilors, OIST
Member of the Board of Trustees, OIST Foundation
Assistant Professor, Pathology, Harvard Medical School
OIST alumnus